Mother Nature offers natural support to help us maintain a healthy state for body, mind and soul.
Our body has the ability to heal on its own, but we must listen to what it is telling us. To utilize this support system that is offered by her, it is important to tune in and open your eyes and your heart in order to hear what your body is telling you it needs and to accept what she offers to us naturally.
Being One With Nature
When we are focused on a task we are directing our focus towards something specific. This type of focus can be tiring because it requires a focused amount of energy from us. This can tire us and wear us down. When we focus we think. Contrary to being worn down mentally, being out in nature allow us to shift our thoughts to feelings. We no longer have to focus, we just feel.
We are "One" with nature. We are allowing the flow to come through us and we no longer have to analyze anything. It is in these moments that our creative nature awakens and our higher self can feel things rather than think. We become creative and responsive to our higher purpose. When we are in nature, natural healing can occur and our body, mind and soul has the capability to heal from within.
Being one with nature… walking on beaches, in the woods, on nature trails, near lakes or parks, being near waterfalls, hiking in the mountains, boating, picnics in nature with loved ones
Exercise, meditation, and gardening  Music… listening to music, dancing, singing, playing an instrument
Creating… painting, writing, singing, dancing, performing, anything you can imagine
Offer help to others… feel their souls light up and ignite yours
Be childlike… laughing often and doing whatever feels good for your soul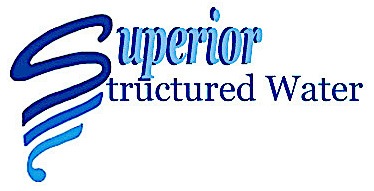 Bringing your water to life! Better Health, Better Growth, Better Results! Better Products For A Better Tomorrow!
Benefits for Personal, Household, Farming/Agricultural
Medicinal Herbs have been used for thousands of years and are renowned for their effectiveness in many diseases. Our ancestors used herbs frequently to heal many ailments because they recognized the value of these medicinal herbs. These natural herbs are very effective in boosting the immune system, increasing the body resistance to infections, healing allergies and raising and renewing vitality to the body.
This is why many people have started to resort to herbal remedies for diseases and as a result, they have started growing medicinal herbs in their own garden. Herbs are also of course used for cooking and add a beautiful array of different options to the palate. Growing your herbs in your own garden is extremely rewarding and you will have medicinal herbs at your fingertips for your personal use.
Growing your own natural wellness garden is the most rewarding way to go, but we don't always have the time or the proper environment to do so. We may be able to grow a limited garden but perhaps not everything we need to support a healthy lifestyle.
Spiritual Gems Healthy Soul provides resources of select gems found within nature to help support and maintain our health and wellness journey.
Natural Wellness Support
Arthritis, Muscle & Joint Care 
Experience an immediate warm and comforting sensation upon contact. Brimming with 1,000mg of organically sourced cannabinoids and a bevy of botanical extracts, Body Therapy by PrimeMyBody eases aches, strains, and tension on-the-spot.
Mind & Body Hemp Extract
Stimulating total-body wellness, FOCUS delivers a broad spectrum of seven active terpenes and multiple phytocannabinoids, spotlighted by the therapeutic benefits of CBG (Cannabigerol). Using a proprietary Sonicated Nano-Technology™ delivery system, each drop of FOCUS is formulated for rapid absorption that promotes fast-acting, long-lasting therapeutic benefits for the mind & body.
Rest & Relax Hemp Extract Formula
Morning, day, or night, CALM is a natural solution for reclaiming the rest and relaxation your mind and body depends on to thrive. By day, this enhanced hemp & herbal extract activates relaxation responses and balances tranquility. By night, CALM promotes natural sleep patterns and optimal sleep-wake cycles. Turn down your mind's noise and relax your body, without the sedation. †︎
Immune Supporting Hemp Extract
In a world that contains countless threats to your health, a strong and responsive immune system is the key to feeling active, resilient, and at your best. Crafted with a potent blend of balancing hemp cannabinoids and 18 naturally protective botanicals, SHIELD helps maintain daily immune health & effectively strengthens your body's ultimate line of defense when you're feeling imbalanced.†︎