Mother Nature offers natural support to help us maintain a healthy state for body, mind and soul.
Our body has the ability to heal on its own, but we must listen to what it is telling us. To utilize this support system that is offered by her, it is important to tune in and open your eyes and your heart in order to hear what your body is telling you it needs and to accept what she offers to us naturally.
Being One With Nature
When we are focused on a task we are directing our focus towards something specific. This type of focus can be tiring because it requires a focused amount of energy from us. This can tire us and wear us down. When we focus we think. Contrary to being worn down mentally, being out in nature allow us to shift our thoughts to feelings. We no longer have to focus, we just feel.
We are "One" with nature. We are allowing the flow to come through us and we no longer have to analyze anything. It is in these moments that our creative nature awakens and our higher self can feel things rather than think. We become creative and responsive to our higher purpose. When we are in nature, natural healing can occur and our body, mind and soul has the capability to heal from within.
Being one with nature… walking on beaches, in the woods, on nature trails, near lakes or parks, being near waterfalls, hiking in the mountains, boating, picnics in nature with loved ones
Exercise, meditation, and gardening Music… listening to music, dancing, singing, playing an instrument
Creating… painting, writing, singing, dancing, performing, anything you can imagine
Offer help to others… feel their souls light up and ignite yours
Be childlike… laughing often and doing whatever feels good for your soul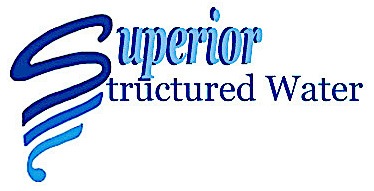 Bringing your water to life! Better Health, Better Growth, Better Results! Better Products For A Better Tomorrow!
Benefits for Personal, Household, Farming/Agricultural
Medicinal Herbs have been used for thousands of years and are renowned for their effectiveness in many diseases. Our ancestors used herbs frequently to heal many ailments because they recognized the value of these medicinal herbs. These natural herbs are very effective in boosting the immune system, increasing the body resistance to infections, healing allergies and raising and renewing vitality to the body.
This is why many people have started to resort to herbal remedies for diseases and as a result, they have started growing medicinal herbs in their own garden. Herbs are also of course used for cooking and add a beautiful array of different options to the palate. Growing your herbs in your own garden is extremely rewarding and you will have medicinal herbs at your fingertips for your personal use.
Growing your own natural wellness garden is the most rewarding way to go, but we don't always have the time or the proper environment to do so. We may be able to grow a limited garden but perhaps not everything we need to support a healthy lifestyle.
Spiritual Gems Healthy Soul provides resources of select gems found within nature to help support and maintain our health and wellness journey.

Natural Wellness Support
Allergies
AllergiClear-M™ Herbal remedy to support healthy sinuses, maintain clear eyes and keep histamine levels in a normal range. Helps keep histamine levels in the normal range Promotes clear & healthy eyes, nose, sinuses & chest Soothes mucous membranes Supports long-term respiratory health and comfort Promotes skin integrity for healthy skin Provides tonic effects to support the immune system Fast-acting, easy-to-take capsules.
Arthritis, Muscle & Joint Care


BODY THERAPY

Experience an immediate warm and comforting sensation upon contact. Brimming with 1,000mg of organically sourced cannabinoids and a bevy of botanical extracts, Body Therapy by PrimeMyBody eases aches, strains, and tension on-the-spot.



JointEase Plus™
Natural herbal supplement for arthritis pain relief and joint mobility. Relieves painful joint conditions Soothes neck pain or lower back aches Alleviates arthritis, fibrositis, myalgia or rheumatism Relieves degenerate musculoskeletal conditions Prevents and relieves symptoms of gout Keeps all joints moving freely.
Headaches and Migraines
Headache Soothe™ Homeopathic remedy to relieve symptoms of stress and fatigue such as headache and neck tension. Relieves headaches associated with stress, tension and fatigue Alleviates a "heavy" feeling in the head Reduces common pounding sensation associated with headaches Supports blood circulation and oxygenation for brain and nervous system health.
Mind & Body Hemp Extract
Stimulating total-body wellness, FOCUS delivers a broad spectrum of seven active terpenes and multiple phytocannabinoids, spotlighted by the therapeutic benefits of CBG (Cannabigerol). Using a proprietary Sonicated Nano-Technology™ delivery system, each drop of FOCUS is formulated for rapid absorption that promotes fast-acting, long-lasting therapeutic benefits for the mind & body. †︎
Rest & Relax Hemp Extract Formula
Morning, day, or night, CALM is a natural solution for reclaiming the rest and relaxation your mind and body depends on to thrive. By day, this enhanced hemp & herbal extract activates relaxation responses and balances tranquility. By night, CALM promotes natural sleep patterns and optimal sleep-wake cycles. Turn down your mind's noise and relax your body, without the sedation. †︎
Immune Supporting Hemp Extract
In a world that contains countless threats to your health, a strong and responsive immune system is the key to feeling active, resilient, and at your best. Crafted with a potent blend of balancing hemp cannabinoids and 18 naturally protective botanicals, SHIELD helps maintain daily immune health & effectively strengthens your body's ultimate line of defense when you're feeling imbalanced.†︎
CBG serves as the pre-cursor or mother phytocannabinoid to many others, including CBD and THC. Because industrial hemp plants are known to produce only trace amounts of CBG, we take sophisticated measures to extract CBG for its use in FOCUS.
Having a direct effect on the Endocannabinoid System and cannabinoid receptors, CBG provides a wealth of benefits that support preventative, chronic, and acute care. A major finding of CBG is its neuro-protective and neuro-regenerative traits. It is also a valuable resource for gut health!
Completes the entourage effect
Contains anti-bacterial properties
Promotes neuro-regeneration/protection
Supports bone health
Improves mood & gut health
Supports rest & sleep
Promotes Natural Analgesic (discomfort relief)
Founding Independent Affiliate at Prime My Body – Michelle Quazi
Kidney Stones
Kidney Stone Clear™ Homeopathic remedy to help dissolve and clear kidney stones, plus relieve pain, nausea & vomiting. Dissolves and clears kidney stones Relieves acute, sharp pain in the lower back. Alleviates sweating, nausea and vomiting. Soothes pain and burning sensations during urination. Restores easy urine flow Provides fast-acting relief plus sustained support Safe for all ages, also during pregnancy and nursing.
Pet Health and Products
Premium All-Day Wellness Support for Cats & Dogs
Boasting 300mg of organic cannabinoids and a powerful entourage of wellness ingredients, PAWS is the most advanced wellness supplement for cats and dogs on the pet market! This pioneering formula immediately supports calmness, enhanced cognition, and is the catalyst for discomfort relief for the lovable pets who mean everything to you. They're more than pets, they're family™.
Prostate
Prostate Dr.™ Promotes prostate gland, urinary tract, and immune system health Promotes prostate gland health Maintains suitable pH (acidity or alkaline) of the bladder Supports urinary tract Promotes bladder and urinary health Supports the immune system Supports prostate gland health.
Natural Skin & Beauty Care Products
Nitric Oxide + Hemp-Infused Skin Rejuvenation Serum
Full Spectrum Hemp NOX™ breathes life into your skin—flushing impurities and delivering antioxidant-rich CBD and Vitamin C & E directly into the dermis. NOX is the world's only hemp-infused, nitric oxide skin rejuvenation system that uses progressive technology to help your skin naturally purify and revive itself.


HYDRATE PURE

Hydrate Pure is a luxurious hemp-infused moisturizer blissfully packed with botanical blends that boosts cellular hydration and produces a youthful, luminous glow. It nourishes and balances, while seamlessly locking in moisture to reduce the appearance of fine lines.
WILDCRAFTED, ORGANIC SKIN CARE
Skin care made with wildcrafted and organic ingredients that nourish your skin to give you a healthy glow.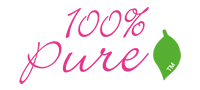 Thyroid
Thyroid Assist™ Herbal remedy to relieve symptoms of hypothyroidism (underactive thyroid), including depression, fatigue & weight gain. Treats hypothyroidism caused by iodine deficiency Relieves symptoms including depression, fatigue, constipation & weight gain Restores healthy thyroid functioning Ensures adequate production of thyroid hormones Improves energy levels Supports other functions of endocrine system for healthy emotions, fertility, growth, temperature and performance.